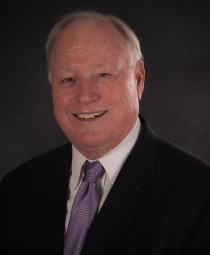 Eddie Phillips co-founded Trust Management Network in 1996 and currently serves as chairman and chief executive officer, bringing with him more than 40 years of experience in the financial services industry.
He has always been active in the strategic direction and development of Trust Management Network, and under his leadership, TMN has increased its serviced trust assets to more than $4.5 billion for client banks and trust companies throughout the country.
Eddie Phillips graduated from the University of Texas in May 1972, earning a degree in business administration. After graduating from the University of Texas, he entered the banking profession.
In 1980 he became the president of a community bank in Dallas and, in 1987, led an investor group that purchased Texas Community Bank and Trust. In February 2006, the bank sold to the Frost Bank of San Antonio, Texas.
Currently, Eddie serves as an advisory director of Frost Bank, chairman and CEO of Texas Community Financial Services Inc., and CEO and chairman of Trust Management Network.